Juan Carlos Ferrero retires from professional tennis. Bring out the tissue.
Oh God, why?!
The 32-year-old Spanish former world number 1 decides to call it quits after losing in the Valencia Open 500. Born February 12, 1980, JC Ferrero won the 2003 French Open title. I always tune in when he plays so I'm feeling pangs of sadness right now.
Final tournament.
This face.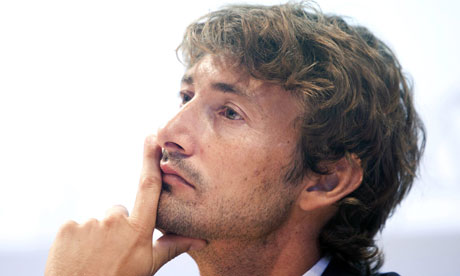 This man.
This champion.
Why can't Radek Stepanek retire instead?!