I'll do some foreshadowing here. In this entry, we'll tackle the golden topics of love, school, money, food, death, and beauty. Heavy topics, huh? I know. I suggest you bring out your pen and paper and jot down notes for the future.
So what precious stuff have I done lately aside from rebuilding the Banaue Rice Terraces with my mind? I have been torrent-ing or downloading stuff from the Internet. Yeah, P2P is love, but you can't blame me, I live in the not-so-3rd-world Philippines.
I downloaded all of Spear Britney's albums and is getting crazy (again) over
Anticipating
. I want to have her albums, I'm just having a hard time looking for all of her CDs (not to mention looking for wads of money so I could actually purchase them). I did it with Alicia Keys and I believe I can do it again. Bless me, Madonna, and shower me with the manna from music heaven. Kill Guy Ritchie and get his (which are actually Madonna's) money. Kill Kevin Federline as well. I'll burn them after stabbing (or spearing if you want) them and then put their ashes in a plastic cup from a Happy Meal. Mix it with water and truckloads of sugar then feed it to Nick Cannon so he won't dare do what they did.
Also, I downloaded the Hip Hop Abs DVDs. Hahahaha. My sister has been nagging me since time immemorial to download those freaking shiznits. I downloaded MTV Power Yoga before and thank God haven't tried doing it or I could be in the orthopedic hospital any time soon. I think I'll just go jogging later. (Try following the dance moves of Beyonce and the Pussycat Dolls in their music videos and you'll need 5 gallons of Gatorade afterwards - considering you really copied what they did. Hip Hop Abs would be put to shame.)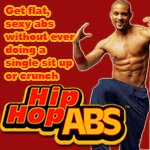 Speaking of downloads, I am half-tempted to download Grey's Anatomy, Gossip Girl, Ghost Whisperer, and all of the TV series I have been watching. (I suddenly noticed the three examples I gave all started in the letter "G".) I watch Chuck but the storyline's not so amusing for me anymore. Why can't they resurrect Bryce back into the story? I haven't watched the 2nd season yet but if Chuck and Sarah would be together as a couple, oh c'mon. I'll raise my fingers forming a letter "W" in both hands and give them a big "WHATEVER." WHATEVER. I just want to see Nicole Richie there. Just like how I wanted to see Lindsay Lohan in Ugly Betty. I think I want to watch Ugly Betty.
Oh, today's the dreaded day for most students since the grades are to be released into the virtual world. I care, but not so much. Grades are just bragging rights when you get into the real world. What are high grades for if no one wants to work with you? Latin honors are fun, but I want to graduate with Egyptian honors. (Huh?)
MORAL: The human mind can only produce so much. You can't teach imagination and creativity. So, what have you learned in school? Not so much because you have to go back tomorrow. Think positive, not non-existent.